Why Breeder Advisor?
Breeder Advisor was originally created to help people find a qualified and recommended domestic pet breeder. Too many breeders exist and no one knows whether they are trust worthy or not. Where to look for a good, recommended breeder?
Breeder Advisor is the reference to find a recommended breeding program of all breeds of exotic and domestic animals. All are part of the referral program that helps find the breeder of your next pet and also give your opinion on it.
Do you want to become a registered breeder?
Nothing's easier. Fill out the form « Become a recommanded breeder » and a member of our team will contact you to confirm your registration.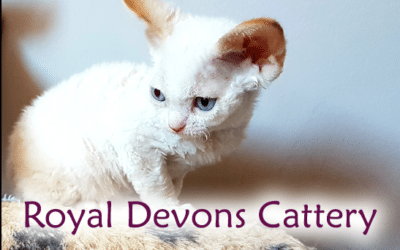 Royal Devons Cattery*Veuillez noter que nous ne parlons pas français et que cette page a été traduite par soucis d'uniformité du site. Nous sommes spécialisés dans cette belle race de chat exotique; le Devon Rex. Nous sommes très heureux de pouvoir partager avec vous...
lire plus