We are a passionate cattery that breeds Savannahs and Caracats which are still a very rare species in the world. We always work to choose our breeders in order to bring out the traits that we would like to perpetuate. Our kittens are socialized very young.
Breed : Savannah & Caracat
Province / State / Department :  Quebec
Country : Canada
Date of creation of the breeding : 2021
Website : https://beautefeline.wixsite.com/beautfline
Facebook: https://www.facebook.com/beautefelinesavannah/
Phone : 450-565-8832
Additional Information : 
We are specialized in the F5, F6 and F7 generations and our cattery is Tica and CCC registered. Our genetic tests are all done and we offer a three-year guarantee against genetic or hereditary diseases.
We are animal lovers and we have fallen in love with these hybrid breeds that we would like to share so that you too can fall in love.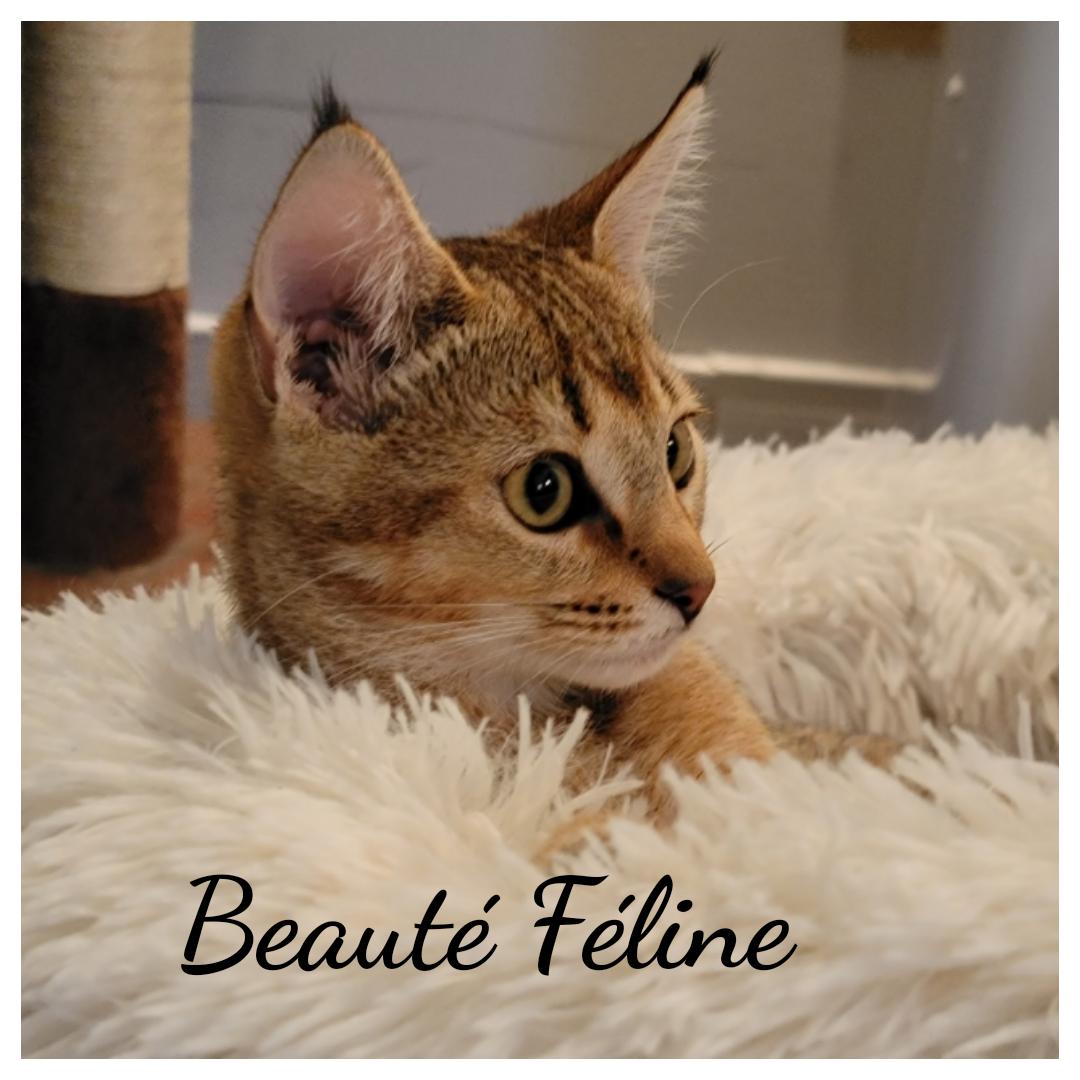 I offer local delivery (+/- 100 km)

I offer interprovincial delivery
I offer the export service

Spoken languages : English (written) & French