VIPLEO®- the rarest and unique cats in the world.
We are engaged in breeding of the most desired and exotic kittens. During many years of work we could collect the rarest species, hybrids and breeds of cats. You can buy the kittens of caracal, serval, savannah, chausie and the most surprising and rarest kittens – caracat f1 at us.
At the moment our cattery is one of the two in the world who produced these valuable kittens. Many breeders in different countries try to receive the kittens of hybrid of the first generation from caracal and domestic (pedigree) cat – caracat f1 but without success.
All kittens of caracal, serval and hybrids from them up to the fourth generation (f1-f4) are transferred according to the law with documents for CITES. All hybrids and breeds are with registration TICA.
---
Breed : Caracat, Savannah, Chausie, Caracal, Serval
Province / State / Department : Kiev, Kievskay
Country : Ukraine
Phone Number : +380989668888
Breeding Since : 2011
Website : http://www.vipleo.com/
Facebook:  https://www.facebook.com/anna.kuzmina.8
Additional information : TICA & CITES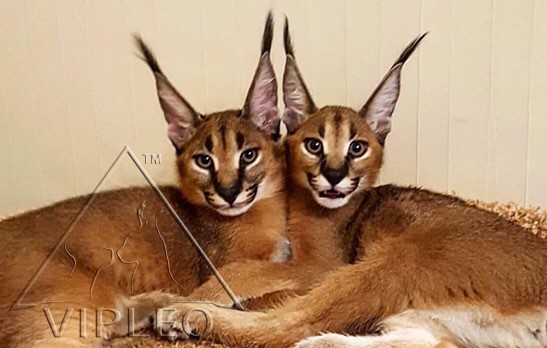 I offer the delivery service

I offer the export service

Spoken Languages : English, Russian