We are breeders of Pembroke Welsh Corgi since 2014. We own 4 females & our male American bloodline and import from Russia. Our dogs practice several disciplines such as herding, agility, frisbee and conformation competitions. Puppies leave for their new home at the age of 10-12 weeks. Each puppy is examined three times by our certified veterinarian and will receive the first and second vaccines, dewormers and microchip.
The adoption cost of our puppies is $ 2,300 and we ask for a deposit of $ 100 to put your name on our waiting list. (waiting list available on our facebook page).
Our dogs are registered at the Canadian Kennel Club / American Kennel Club and are of extraordinary beauty and quality, not to mention their temperament! We carefully select each of our dogs and are proud of our results. (Several references available on request).
I am at home with our dogs / puppies full time so we work a lot on socialization (puppy culture program). When the puppies leave the house, they know their name and some basic commands, ask for the door and 90% cleanliness education. They are ready to start their new life!
We offer lifelong education and health assistance, we are very close to each family of our puppies and we also have a private group for families to share videos / photos. The selection of puppies is done between 6 & 8 weeks of age, we carefully evaluate each choit as well as each application to make the perfect match.
We watch them grow and develop, each week we send many photos and videos to help families make their preferences, we make sure that all our families are eternally happy to be a member of It's a Corgi tail family.
Breed : Pembroke Welsh Corgi
Province / State / Department : Sainte-Catherine, Québec
Country : Canada
Breeding years : 2014
Website : www.itsacorgitail.com

Facebook: https://www.facebook.com/itsacorgitail/
Phone number : (514) 621-5286

Additional information : Hips x-ray, Eyes tested, DM (no risk), VWD1 Clear, EIC Clear, NBT Clear, Dilute Clear, Fluffy Clear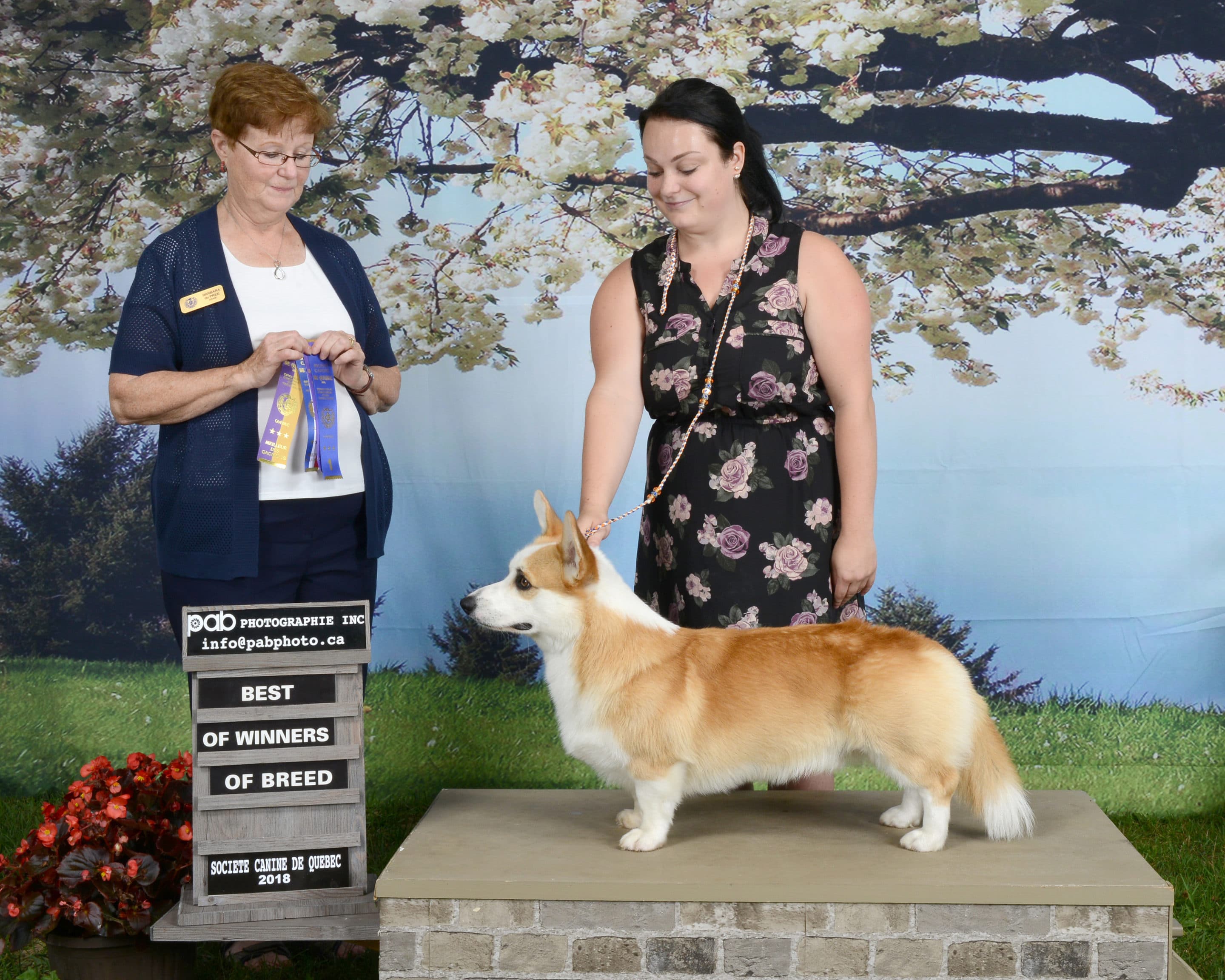 I offer the export service

I offer delivery service

* Air transport offered by Consilair or Air Canada / Terrestrial according to our planned trips in Canada only.
Spoken Languages : English & French