Bucephale bengal is a family cattery that specializes in one breed: the Bengal, since 2008.
We have 2 breeding males and 7 females that are not all old enough to breed for the moment.
Having a family day care center, we make sure to have the most socialized and manipulable kittens possible for families.
We try to work a wide range of colours. Both in snow, brown, charcoal and silver varieties, but our priority is the playful and affectionate character of Bengal.
We are proud to take part in the Exotic Animal Show of Quebec a few weekends a year. All with a totally educational goal to educate the public on this wonderful breed that is Bengal.
Lively and Smart: A breed, a passion the Bengal!
Looking forward to hearing from you
---
Breed : Bengal
Province / State / Department : Quebec city, Quebec
Country : Canada
Breeding years : 2008
Website : www.bucephalebengal.weebly.com
Facebook: https://www.facebook.com/bucephalebengal
Phone number:  (581) 983-1671

Additional information : Our cats are tested for FIV, FELV, pra-B, PKDef.
We are TICA registered as well.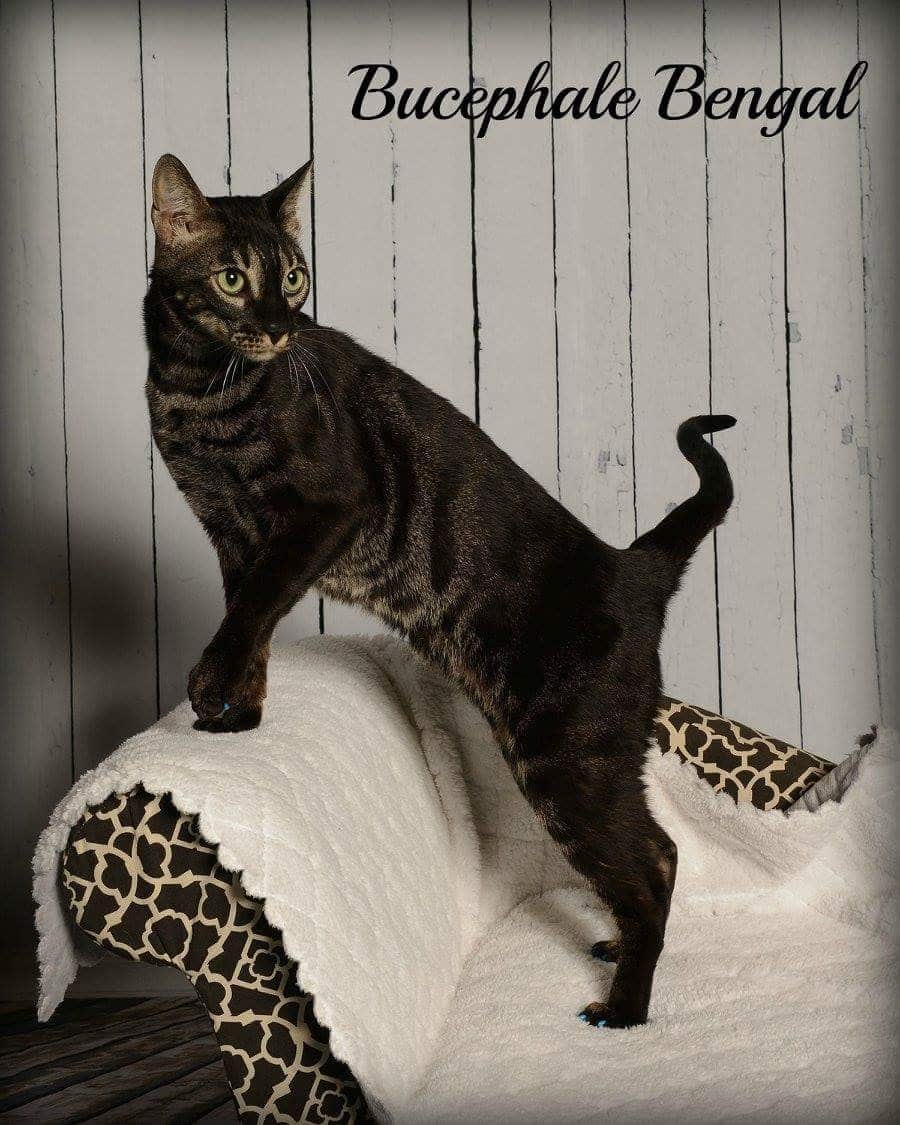 I offer the export service

Spoken languages : English, French