If you are looking for a pet that will turn heads with their uncommon and wild-looking features, or if you just need a new addition to your family, the Savannah cat is a great and unique choice.
They are as intelligent as they are beautiful. They have very tall, long and muscular bodies. Some can grow as heavy as 22lbs, but not all Savannahs reach that weight and can range from 8lbs to 19lbs. Females are generally smaller then males.
This breed's size has very little to do with their outstanding wild personalities, playful temperaments, and loving nature. They are very interactive cats and are often referred as almost "dog-like" in personality. They are a very loyal feline and bond easily with their families. Ours do well in homes with children and cat-friendly pets. They enjoy playing fetch and going for walks outdoors. They are easily trained and when you bring home a kitten from us at Alberta Savannahs you always have us as a resource for any health, diet and behavior advice.
---
Breed : Savannah
Province / State / Department : Didsbury, Alberta
Country : Canada
Breeding Since : 2014
Website : https://albertasavannah.ca/
Facebook: https://www.facebook.com/albertasavannahs
Phone Number: (403) 506-2526

Additionnal Information : TICA registered cattery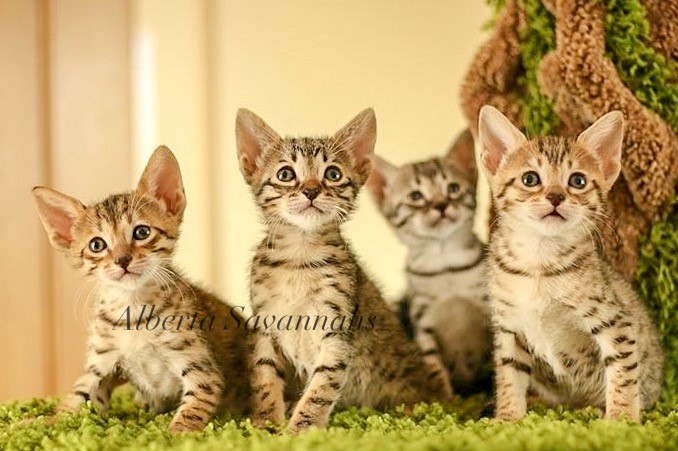 I offer the export service

I offer delivery service
Spoken Language : English